COMIC ROOM HAMBURG
Güntherstr. 94
22087 Hamburg
Mo - Fr:

11.30 - 19.00

Sa:

11.30 - 16.00
Tel.: (040) 25496088

Über den Comic Room
Unsere Emails:
FREAKANGELS TP VOL 01 SP ED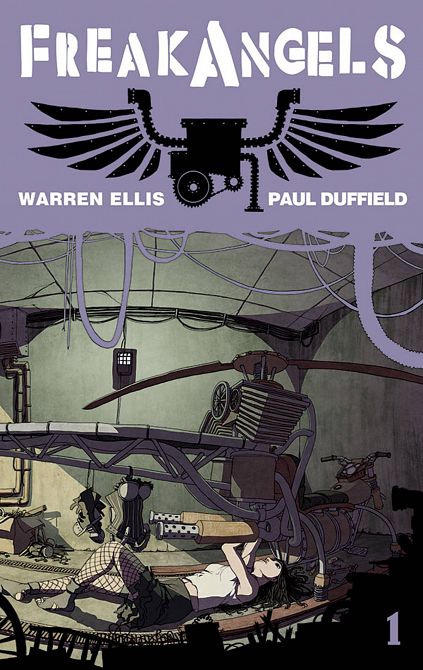 FREAKANGELS TP VOL 01 SP ED

SP ED
10,00€
Verlag: AVATAR PRESS INC
Künstler: Ellis, Warren / Duffield, Paul / Duffield, Paul
Zeichner: Duffield, Paul
Coverzeichner: Duffield, Paul
Erscheinungsdatum: 04.06.2018
Beschreibung:
Warren Ellis' hugely popular web comic, FREAKANGELS, is here, collected in print for the first time in this gorgeous, full-color trade paperback! The first arc of the ongoing, post-apocalyptic saga is a must-have for fans of the online series, or a perfect starting point for new readers! Twenty-three years ago, twelve strange children were born in England at exactly the same moment. Six years later, the world ended. This is the story of what happened next. So welcome to Whitechapel, some years from now, just barely above ground in a flooded England, where a clan of eleven strange people with purple eyes -- the Freakangels -- have carved out some sort of a life for themselves. A life that starts to show big cracks when a girl called Alice from Manchester turns up with a shotgun and a grievance, having met the lost, prodigal last Freakangel, who had very different ideas about what they should do with themselves and this flooded future England. Because the Freakangels have a big secret: Something very bad is their fault. Ellis' ongoing story of a flooded London is beautifully illustrated in jaw-dropping detail by Paul Duffield, and every page is as much a work of art as it is a compelling and multi-layered story.
X