COMIC ROOM HAMBURG
Güntherstr. 94
22087 Hamburg
Mo - Fr:

11.30 - 19.00

Sa:

11.30 - 16.00
Tel.: (040) 25496088

Über den Comic Room
Unsere Emails: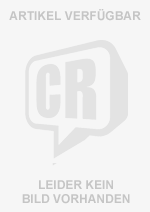 SENTRY TP

NEW PTG
23,75€
Verlag: MARVEL COMICS
Künstler: Paul Jenkins / Bill Sienkiewicz, Various / Jae Lee
Zeichner: Bill Sienkiewicz, Various
Coverzeichner: Jae Lee
Erscheinungsdatum: 4/29/2009
Beschreibung:
Written by PAUL JENKINS Penciled by JAE LEE with PHIL WINSLADE, BILL SIENKIEWICZ, RICK LEONARDI & MARK TEXEIRA Cover by JAE LEE The Sentry was a beloved hero, fighting crime before the Fantastic Four took their fateful trip to the stars. He fought all manner of costumed villainy, making the notion of costumed crimefighting accepted by New York's citizenry. He fought alongside the Fantastic Four, the Hulk and Spider-Man - the ideal they tried to measure up to. But today, no one remembers who he was. Bob Reynolds, teetering on the edge of both alcoholism and a failed marriage, wakes up to discover his true nature. He does so in time to begin rebuilding his life. The evil entity known as the Void is returning to Earth. Reynolds dons his Sentry uniform once more and must unravel the conspiracy to erase his memory from mankind before the Void arrives. Ready for the final battle, Marvel's premier hero is backed up by his closest friends: Mr. Fantastic, the X-Men's Angel, the Hulk and Spider-Man. Are they enough to stop an evil as powerful as the Void? Collecting the Sentry's five-issue mini-series and the five subsequent one-shots: SENTRY: FANTASTIC FOUR, SENTRY: X-MEN, SENTRY: SPIDER-MAN, SENTRY: HULK and SENTRY VS. THE VOID.

X