COMIC ROOM HAMBURG
Güntherstr. 94
22087 Hamburg
Mo - Fr:

11.30 - 19.00

Sa:

11.30 - 16.00
Tel.: (040) 25496088

Über den Comic Room
Unsere Emails:
DEADPOOL CLASSIC TP VOL 11 MERC WITH MOUTH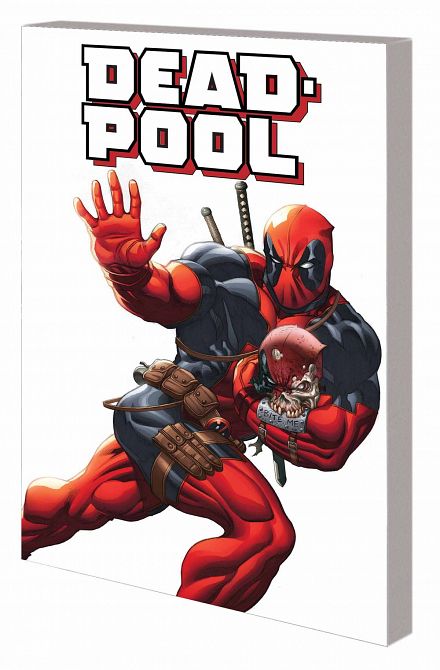 DEADPOOL CLASSIC TP VOL 11 MERC WITH MOUTH

MERC WITH MOUTH
33,25€
Verlag: MARVEL COMICS
Künstler: Gischler, Victor / Various, / McGuinness, Ed
Zeichner: Various,
Coverzeichner: McGuinness, Ed
Erscheinungsdatum: 27.05.2015
Beschreibung:
Under contract with A.I.M., Deadpool ventures into the Savage Land to obtain the ultimate biological weapon: his own dang head! Yup, Zombie Deadpool's decapitated head makes its glorious return, and he's tired of being carried around everywhere. Deadpool will have to keep his own head on straight if he hopes to survive these Savage Land shenanigans and collect his bounty. Then, as if the zombie thing wasn't enough, it's alternate-universe mayhem as Deadpool encounters a multitude of malevolent mirror images: S.H.I.E.L.D Major Wilson, Wanda Wilson and the Deadpool Kid! But what happens when Deadpool, A.I.M. agents and his foxy new ladylove travel into the Marvel Zombieverse to try to return 'Headpool' home? Plus: an extended look at the life and loves of Wanda Wilson, the maniacal Lady Deadpool! Collecting DEADPOOL: MERC WITH A MOUTH #1-13 and LADY DEADPOOL #1.

X