COMIC ROOM HAMBURG
Güntherstr. 94
22087 Hamburg
Mo - Fr:

11.30 - 19.00

Sa:

11.30 - 16.00
Tel.: (040) 25496088

Über den Comic Room
Unsere Emails:
PUNKS NOT DEAD TP VOL 02 LONDON CALLING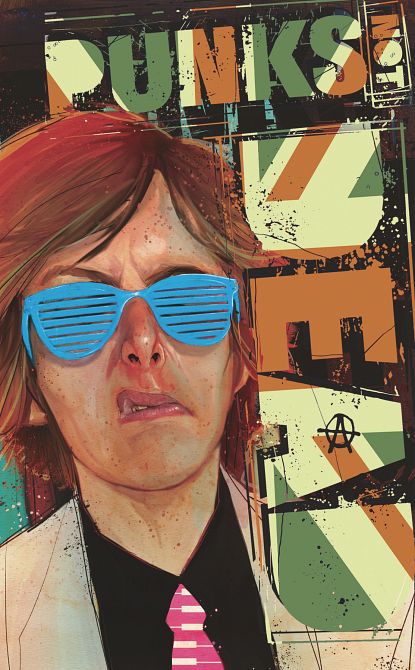 PUNKS NOT DEAD TP VOL 02 LONDON CALLING

LONDON CALLING
17,10€
Dieser Artikel ist momentan nicht vorrätig. Die Lieferung kann 2-3 Wochen dauern.
Verlag: IDW PUBLISHING
Künstler: Barnett, David / Simmonds, Martin / Simmonds, Martin
Zeichner: Simmonds, Martin
Coverzeichner: Simmonds, Martin
Erscheinungsdatum: 12.09.2019
Beschreibung:
Advance solicited for September release! Introduction by best-selling author Ian Rankin! Teenage Fergie and his invisible sidekick, the ghost of a punk rocker named Sid, head to London to find Fergie's absent father, while the Department of Extra-Usual Affairs, led by the irascible Dorothy Culpepper, and Fergie's mum Julie face demons from hell-both personal and literal. Fergie and Sid have arrived in London… and a whole pile of trouble. All Fergie has to go on in the search for his father is an old photograph and some snippets of information that suggest 'Billy' was involved in the music business in the Eighties and Nineties. Tracking down old contacts, Fergie and Sid find themselves getting mired in a shadowy undercurrent of the occult and whispers of entities not from our world. Meanwhile, back in Preston, Julie forms an unlikely alliance with Natalie as they try to find the missing Fergie.
X