COMIC ROOM HAMBURG
Güntherstr. 94
22087 Hamburg
Öffnungszeiten im Laden:
Mo.-Di.:

11.30 - 19.00

Mi.:

Geschlossen

Do.-Fr.:

11.30 - 19.00

Sa.:

11.30 - 16.00
Tel.: (040) 25496088

Über den Comic Room
Unsere Emails:
ARCHIE HORROR NOVEL SC VOL 02 INTERVIEW WITH VIXEN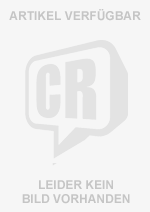 ARCHIE HORROR NOVEL SC VOL 02 INTERVIEW WITH VIXEN

INTERVIEW WITH VIXEN
9,50€
Dieser Artikel ist momentan nicht vorrätig. Die Lieferung kann 2-3 Wochen dauern.
Verlag: SCHOLASTIC INC.
Künstler: Barrow, Rebecca / /
Erscheinungsdatum: 30.07.2020
Beschreibung:
High school bites-especially when you want to kill your classmates. Check out this original horror novel featuring Archie Comics characters! Everyone knows the characters from Riverdale: popular Archie Andrews, sophisticated Veronica Lodge, girl-next-door Betty Cooper, and angsty Jughead Jones. But this is not the Riverdale you know and love. Something twisted has awoken in the town with pep. Inspired by the iconic Archie Horror comics, this reimagined universe takes the grittiness of the TV show and adds a paranormal twist. Everyone thinks that Veronica Lodge has it all: the rich parents and the big house. The popular jock crush. The perfect best friend. But all that changes when she's bitten by an ancient vampire named Theodore Finch. Theodore is turning all of Riverdale's most powerful citizens into vampires-including Veronica's parents. But that's only the beginning of what he has planned... Veronica escapes from becoming one of Theodore's minions, but the lives of the entire town are at stake. Veronica can't defeat him alone. With some help from her friends, Veronica discovers how to turn everyone back to normal-including herself. All they have to do is kill Theodore. But Veronica's bloodlust is getting harder to control. Can Betty, Archie, Dilton, and Cheryl figure out how to stop Theodore-and save Veronica-before it's too late? The Archie Horror series contains all-new, original stories that fans of horror AND fans of Riverdale will die for!
X