COMIC ROOM HAMBURG
Güntherstr. 94
22087 Hamburg
Öffnungszeiten im Laden:
Mo.-Di.:

11.30 - 19.00

Mi.:

Geschlossen

Do.-Fr.:

11.30 - 19.00

Sa.:

11.30 - 16.00
Tel.: (040) 25496088

Über den Comic Room
Unsere Emails:
MEDIEVALIST COMICS & AMERICAN CENTURY SC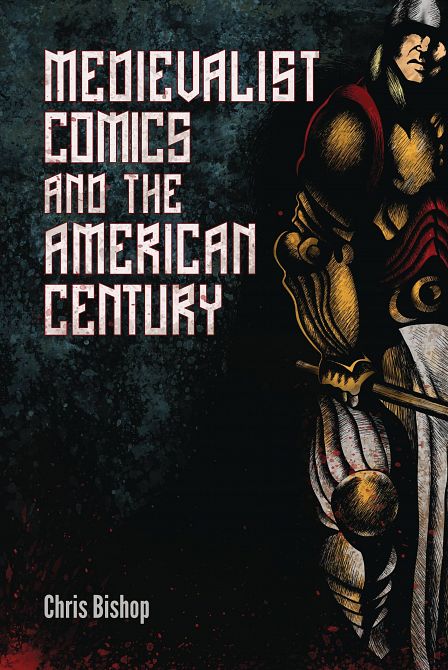 MEDIEVALIST COMICS & AMERICAN CENTURY SC

28,50€
Dieser Artikel ist momentan nicht vorrätig. Die Lieferung kann 2-3 Wochen dauern.
Verlag: UNIVERSITY PRESS OF MISSISSIPP
Künstler: Bishop, Chris
Erscheinungsdatum: 08.01.2021
Beschreibung:
Why so many American comics fans avidly follow medieval heroes The comic book has become an essential icon of the American Century, an era defined by optimism in the face of change and by recognition of the intrinsic value of democracy and modernization. For many, the Middle Ages stand as an antithesis to these ideals, and yet medievalist comics have emerged and endured, even thrived alongside their superhero counterparts. Chris Bishop presents a reception history of medievalist comics, setting them against a greater backdrop of modern American history. From its genesis in the 1930s to the present, Bishop surveys the medievalist comic, its stories, characters, settings, and themes drawn from the European Middle Ages. Hal Foster's Prince Valiant emerged from an America at odds with monarchy, but still in love with King Arthur. Green Arrow remains the continuation of a long fascination with Robin Hood that has become as central to the American identity as it was to the British. The Mighty Thor reflects the legacy of Germanic migration into the United States. The rugged individualism of Conan the Barbarian owes more to the western cowboy than it does to the continental knight-errant. In the narrative of Red Sonja, we can trace a parallel history of feminism. Bishop regards these comics as not merely happenchance, but each success (Prince Valiant and The Mighty Thor) or failure (Beowulf: Dragon Slayer) as a result and an indicator of certain American preoccupations amid a larger cultural context.
X