COMIC ROOM HAMBURG
Güntherstr. 94
22087 Hamburg
Click&Collect Abholzeiten:
Mo.-Di.:

11.30 - 18.00

Do.-Fr.:

11.30 - 18.00

Click&Collect
Tel.: (040) 25496088

Über den Comic Room
Unsere Emails:
SIGN OF AFFECTION GN VOL 01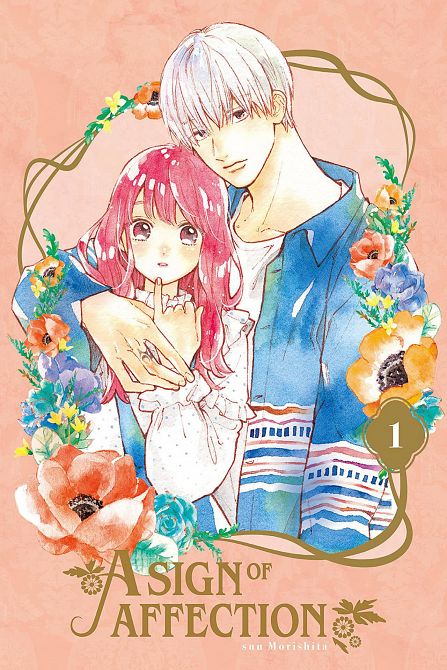 SIGN OF AFFECTION GN VOL 01

12,35€
Dieser Artikel ist momentan nicht vorrätig. Die Lieferung kann 2-3 Wochen dauern.
Verlag: KODANSHA COMICS
Künstler: Morishita, Suu / Morishita, Suu
Zeichner: Morishita, Suu
Erscheinungsdatum: 18.02.2021
Beschreibung:
Yuki is a typical college student in all ways but one: She's hard of hearing. A chance encounter on a train leads to a serious crush…but will he give her a chance? A sweet and relatable manga romance from the creator of Shortcake Cake! Even with a hearing aid, the voices of others are an indistinct blur for Yuki. But she's never let that get in the way of a life arranged around her friends, social media, and cute fashion. She's browsing her phone on train when a tourist asks her for directions, and she's ready to panic…but the handsome Itsuomi steps in to help. It turns out her new crush is a friend of a friend, and Yuki's world starts to widen. But even though Itsuomi-kun can speak three languages, sign language isn't one of them. Can Yuki communicate her budding feelings? From the acclaimed author of Shortcake Cake, the hit shojo series with more than a million copies in print, this new work is sure to please fans of romantic stories like A Silent Voice, Kimi ni Todoke, and Love in Foc... One of the most prolific and successful shojo manga creators of the last decade, suu Morishita's English-language debut was Shortcake Cake, which has more than one million copies in print worldwide. Morishita's second series to be released in English is A Sign of Affection.
X