COMIC ROOM HAMBURG
Güntherstr. 94
22087 Hamburg
Öffnungszeiten im Laden:
Mo.-Di.:

11.30 - 19.00

Mi.:

Geschlossen

Do.-Fr.:

11.30 - 19.00

Sa.:

11.30 - 16.00
Tel.: (040) 25496088

Über den Comic Room
Unsere Emails:
AMERICA LOST & FOUND REDISCOVERED SCRIPTS HC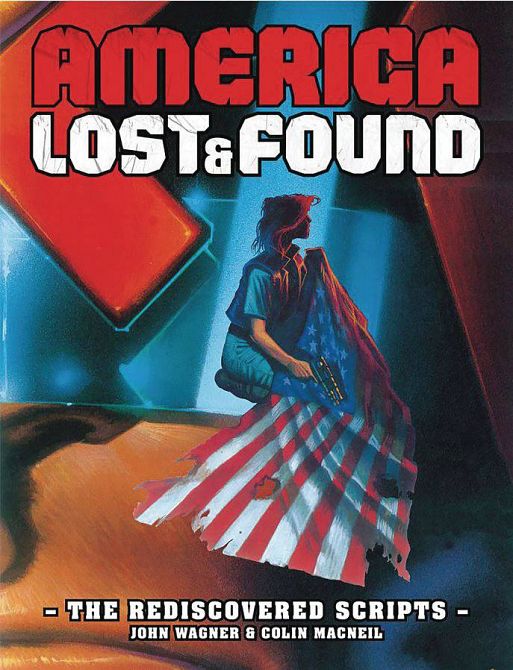 AMERICA LOST & FOUND REDISCOVERED SCRIPTS HC

23,75€
Dieser Artikel ist momentan nicht vorrätig. Die Lieferung kann 2-3 Wochen dauern.
Verlag: REBELLION / 2000AD
Künstler: Wagner, John / MacNeil, Colin / MacNeil, Colin
Zeichner: MacNeil, Colin
Coverzeichner: MacNeil, Colin
Erscheinungsdatum: 05.01.2023
Beschreibung:
America: Lost & Found - The Rediscovered Scripts takes you behind-the-scenes on one of the most important comic book stories of all time. Rediscovered by chance three decades after publication, John Wagner's surviving scripts for America are now presented with in-depth commentary from the writer, revealing for the first time the thinking and process behind this ground-breaking, morally-complex story. This is then followed by the story itself, with Colin MacNeil's beautifully fully-painted art remastered and still delivering its emotional gut-punches after 30 years. With new introductions from John Wagner and Garth Ennis (Preacher, The Boys), this is an absolute must-read for fans of Judge Dredd and the processes behind making comics, but also those looking for insight into the politics and evolution of one of the most famous comic book characters of all time. In Mega-City One, the Judges are the law - acting as judge, jury, and executioner. But how do the citizens really feel about a system where they are powerless? America Jara and Bennett Beeny grow up as best friends, living a fairly trouble-free life in a dangerous city… bar the odd encounter with a Judge. Time draws them apart, and when they are brought back together, Beeny is a successful singer and America has become involved with a terrorist organisation - with the Judges in its sights!
X